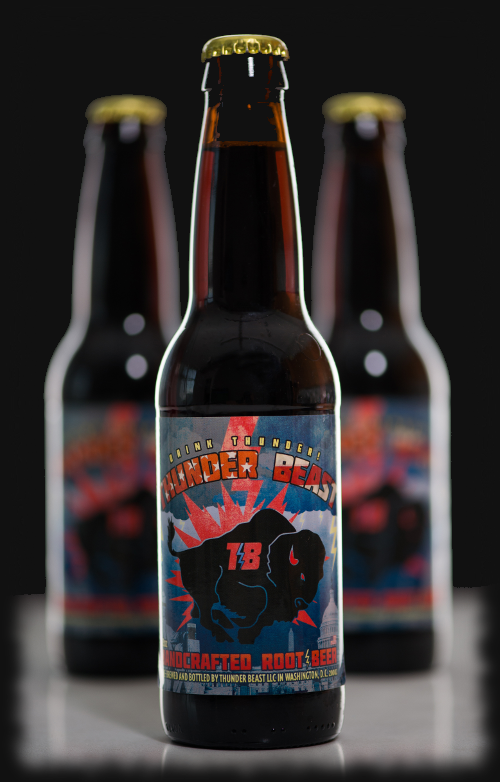 The first thing you need to know is that we take our brewing and drinking seriously! But Thunder Beast is more than a mere beverage; it's an experience and approach to life. We believe in facing storms head on, standing up to bullies and monsters, and living life with passion and fearlessness. Also, something about creating and remastering the finest beverages ever tasted by a mortal...
Our flagship product is a maple, butterscotch highlighted root beer with some honey and botanicals on the finish. We also have a small batch rotating seasonal root beer flavor, a brisk and spicy ginger beer, and some cold-brewed coffee variations. And we're just getting started.

Our name comes from a Native American term for bison. And because root beer is a fundamentally American beverage, we thought to ourselves, "What is more American than the most traditional American drink named after the Native American word for the most famous and iconic of American animals? NOTHING." So go ahead! Be American. Drink thunder.